How Social is your Leadership?
September 22, 2021
In this presentation, Agile and Engineering Leader Sathpal Singh shared his journey into Social Leadership, its potential and how he adopted it's mindset and behaviors.
Slides:
Audio:
Helping Organizations Change that are all Changed-out!
September 8, 2021
In this interactive workshop, Kim Antelo looks at a few types of Change Models (Kotter, Heath, ADKAR) to see how to make change easier and more attainable for your organization while having a lot of fun.
Audio:
Video: Kim Antelo explains the Kotter Change Model
Layered Champions: Creating the Space for Self-Management
August 25, 2021
Frank Saucier discusses an approach called "Layered Champions" that can help create the space needed for self management to grow.
Slides:
Worksheet:
Audio:
Video: Reasons why we need Layered Champions?
Success With Business Agility
July 28, 2021
Daniel Mezick describes how to use flexible PATTERNS instead of rigid PRACTICES to achieve Business Agility.
Full Audio:
Video: The 8 patterns of Open Business Agility
An Enterprise Transformation that Shows that You Can Too!
June 23, 2021
Martin Hinshelwood of Naked Agility (nkdagility.com) explains how Microsoft's Azure DevOps Services formerly VSTS went from a three-year waterfall delivery cycle to three-week iterations and open sourced the Azure DevOps task library and the Git Virtual File System.
Slides:
An-Enterprise-Transformation-That-Shows-That-You-Can-Too
Full Audio:
Video: The Case For Change at Microsoft
The Inviting Vision Game
May 26, 2021
Daniel Mezick, filling in for Darren Terrell, explains how invitation is the key ingredient to getting lasting engagement, and how invitation is used to gain willing participants to play the "Inviting Vision Game" developed by Darren Terrell; a game that defines the Why, What and How of a dynamic vision that people in your organization can get behind and execute.
Slides:
Audio:
The "Self" in Self-Management: The Untold Story
April 28, 2021
Dr. Miriam Sasse shares her personal and profound stories from various transformations, and offers insights into the completely normal, human difficulties in agile and digital transformations. She also offers suggestions for stress-reducing and appreciative thought patterns.
Slides:
Audio:
Decision Making for your Agile Teams
March 24, 2021
Listen to stories from Cristin Hernandez and Heidi Araya's work inside organizations, learn how to help teams make better decisions, and hear what can go wrong if you're not thinking holistically about how you decide to decide.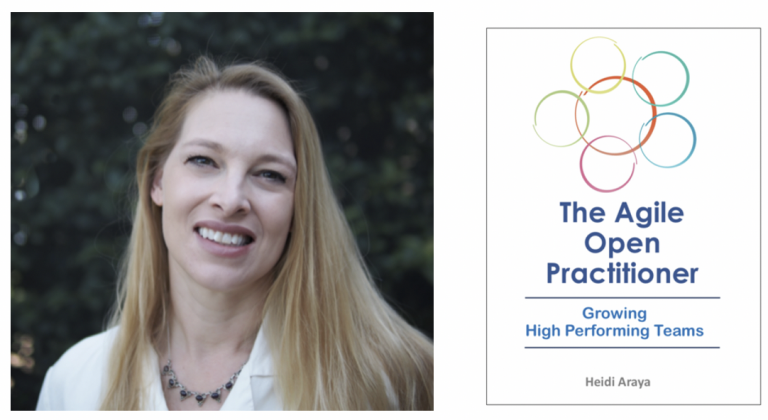 Slides:
Better Decision-Making for your Agile Team – Agile Boston
Audio:
Self-Organization Through Self-Managing Scrum Teams
February 24, 2021
Joseph DeAngelis defines what Self-organization and Self-management are, common reasons why Scrum teams are impeded from being Self-managing and what a healthy Self-managing Scrum looks like.
Slides:
Self-Organization-Management-Agile Boston
Audio: